David Orange, M.D.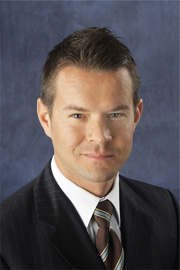 Dr. Orange graduated a Bachelor of Science with Honors from the University of Florida in 1995. He attended medical school at the University of Miami where he served for two years as the state student representative on the Board of Governors of the Florida Medical Association.  After graduating medical school in 1999 he completed a one-year internship in Internal Medicine at one of the busiest hospitals in the nation, Jackson Memorial Hospital in Miami, Florida.  He stayed on at Jackson Memorial Hospital and the University of Miami an additional five years, completing a combined residency program in Diagnostic Radiology and Nuclear Medicine.  He served as Chief Resident in Nuclear Medicine in 2001.
While in residency he became a skilled interpreter of PET scans for oncologic, myocardial and neurological diseases and has been reading and interpreting these studies for years as they have become more and more commonly used in clinical medicine.  He is one the main interpreters of such studies performed on the state-of-the-art PET-CT scanner recently installed at the Virginia Hospital Center.
Dr. Orange is also one of five Women's Imagers at the hospital, interpreting thousands of screening and diagnostic mammograms and breast ultrasounds, and performing hundreds of breast biopsies since becoming a member of the Medical Staff in the Department of Radiology in 2005.  His work includes, in addition to that described above, all general CT, MRI, ultrasound, fluoroscopy and plain film.  He is currently double board certified in both Diagnostic Radiology and Nuclear Medicine.
Education
BS, University of Florida
MD, University of Miami
Residency
Diagnostic Radiology, Jackson Memorial Hospital, Miami FL
Nuclear Medicine, Jackson Memorial Hospital, Miami FL
Fellowship
Nuclear Medicine, Jackson Memorial Hospital, Miami FL
Professional Societies
Local Societies