Ivan Petrovitch, M.D.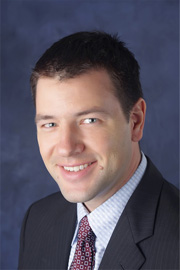 Dr. Petrovitch joins Northern Virginia Radiology Consultants as a board certified diagnostic radiologist with dual specialty training in the field of Body Imaging and Cardiovascular Imaging. He has presented research on the topic of acute aortic syndromes as well as abdominal aortic stent graft failure at national meetings. He has also published in the Journal of Ultrasound in Medicine on his work investigating retained products of conception.
Dr. Petrovitch specializes in cardiac CT and MRI, hepatic and pancreatic CT and MRI, CT enterography, as well as pelvic floor MR imaging. He also excels in medical informatics and 3D visualization.
An avid triathlete, Dr. Petrovitch is a Washington, DC native and graduate of the Sidwell Friends School. He and his wife live in Bethesda, MD.
Education
BSE, Tulane University, Biomedical Engineering with Honors
MD, The George Washington University School of Medicine and Health Sciences
Residency
Diagnostic Radiology, The George Washington University Hospital, Chief Resident
Fellowship
Body Imaging, Stanford University Hospital and Clinics
Cardiovascular Imaging, Stanford University Hospital and Clinics
Professional Societies
Local Societies