Russell E. McWey, M.D.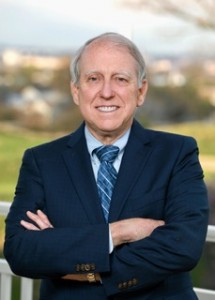 Dr. McWey is Chairman of the Virginia Hospital Center Board of Directors. In this position, he guides the board's work by evaluating and steering priorities, annual objectives and strategic plans.
Dr. McWey joined Virginia Hospital Center in 1987 and now serves as Chief of Medical Imaging and Director of Interventional Radiology. His specialty expertise spans the latest minimally-invasive, image-guided procedures to diagnose and treat diseases in nearly every part of the body including endovascular treatment of aortic aneurysms and acute stroke.
He has been a member of the Hospital's Medical Staff since 1987, and a member of the Board of Directors since 2005. He has shared his expertise on numerous committees, including the Medical Executive Committee where he has served for more than 20 years. Dr. McWey's previous positions at the Hospital include Radiation Safety Officer, Chief Medical Information Officer and Chief Information Officer.
Dr. McWey holds Bachelor's and Master's degrees in Electrical Engineering. He served in the U.S. Naval Submarine Service for six years as a nuclear engineer and line officer before earning his medical degree at the Medical University of South Carolina in Charleston. He is board certified in Nuclear Medicine, Diagnostic Radiology, and Interventional Radiology.
Education
BSE, Villanova University, Electrical Engineering
MS, US Naval Postgraduate School
MD, Medical University of South Carolina
Residency
Diagnostic Radiology, Medical University of South Carolina
Specialty Training
Interventional Radiology, Medical University of South Carolina
Nuclear Medicine, Medical University of South Carolina
Specialty Certification

Vascular and Interventional Radiology, CAQ
Professional Societies

Local Societies